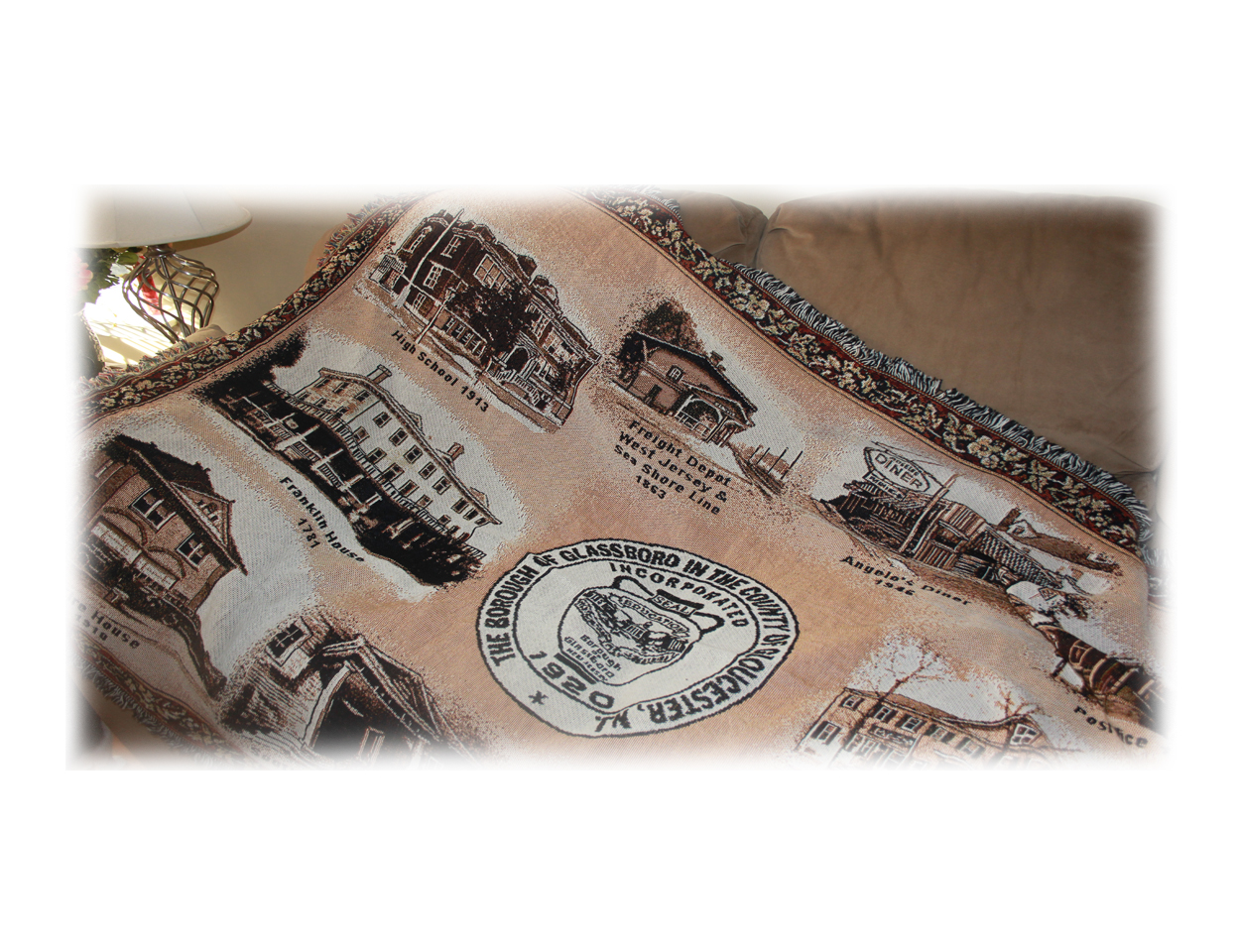 G3 Items For Sale
Throughout the years, G3 members have designed and
produced several items for sale that commemorate and celebrate
Glassboro's heritage. Shown above is our Glassboro Historic Throw,
which was custom-made with a variety of Glassboro settings
surrounding the town seal, and intricately woven
with a decorative burgundy floral border and fringe. It measures
48" x 68" – a perfect size to cuddle up with on the couch.
Recently we have SOLD OUT of this popular item; however, plans are for it to become available again through the Glassboro Historical Society, Inc.
Price: $65.00. if you are interested in purchasing this item, please contact
the Historic West Jersey Depot Museum at (856) 595-2144.
Glassboro Train Station sweatshirts and tee shirts are also
for sale at the Historic West Jersey Depot Museum shop.