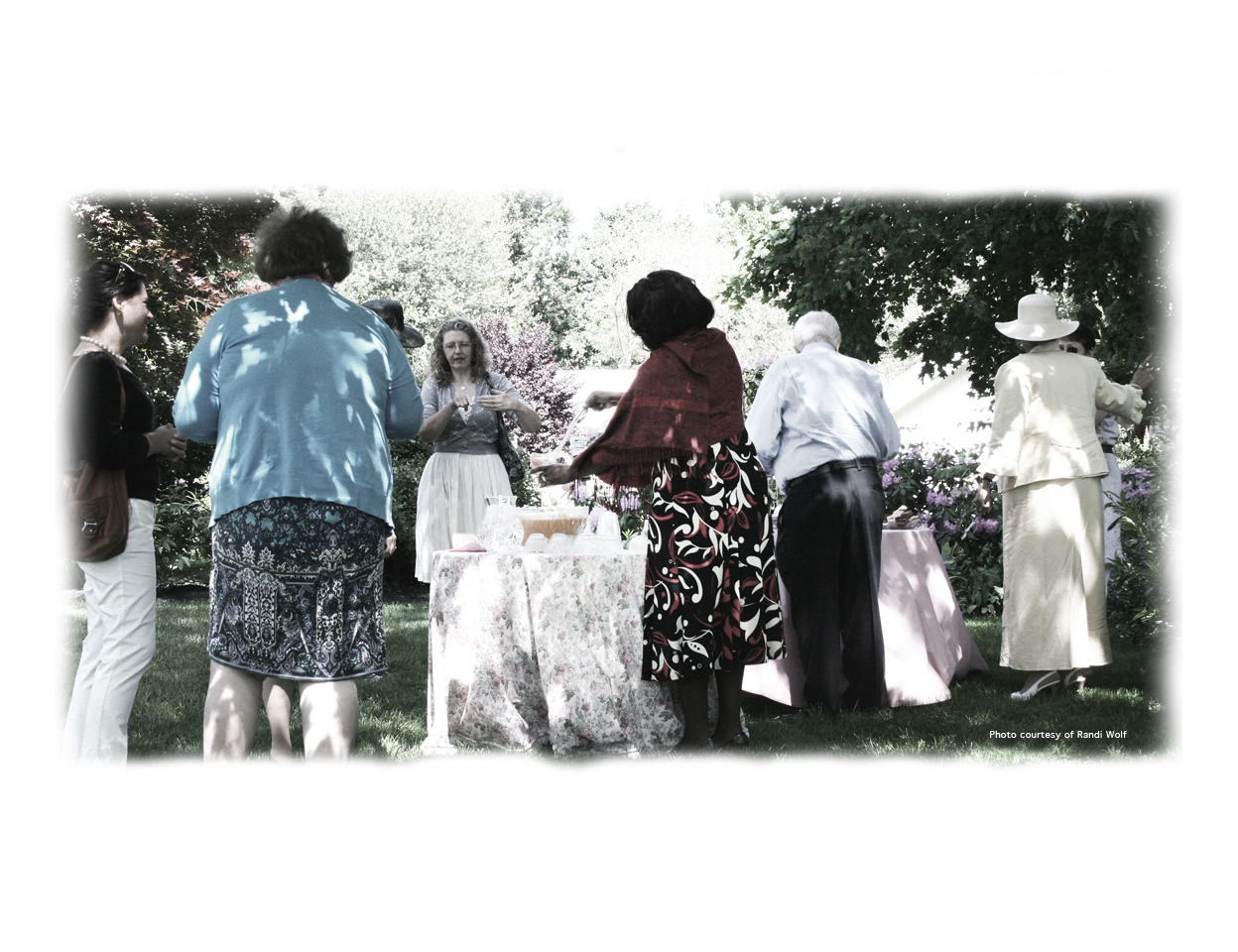 Garden Party
Each year in May, G3 hosts a Garden Party Fundraiser
for members and their guests. Often our Garden Party takes place in the backyard of one of our members.
Guests arrive, some of them carrying in such things as cakes,
finger sandwiches, fresh fruit salad and other delectable treats.
Usually there is some kind of activity, whether it be a lecture,
poetry, or a game. Sometimes guests leave with a
small potted plant or other party favor.
Guests pay a small fee to attend
and other donations are also welcome.
This year's Garden Party takes place on Sunday, May 22,
2:00 to 4:00 pm. For more information, please contact
Mary Lee Donahue at (856) 881-4345.